Analsex
Indsendt den:

Jun 5, 2017 af Admin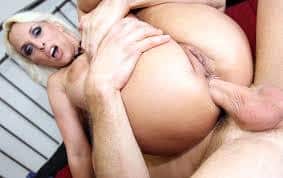 Analsex er at have sex i anus og foregår ved, at manden indfører sin penis i kvindens anus.
Man så tidligere analsex for kun at være sex mellem to homoseksuelle mænd. Siden da har det dog spredt sig og idag er dyrjer også heteroseksuelle par denne sexform
Anus producerer ikke selv væske og derfor er det nødvendigt at påføre glidecreme på penis, inden man udfører analsex. På den måde undgår man irritationer, og gør det endnu mere rart på samme tid. Se gode tilbud på glidecreme her
Det er dog vigtigt at bemærke at analsex er den mest risikofyldte form for sex. Her er der størst chance for blive smittet med en sexsygdom, hvilket er grunden til, at de fleste læger anbefaler, at man bruger kondom under agten.
Læs mere om hvordan man udfører analsex her